SONYA GANYARD

Real Estate has become a true passion of Sonya's life. The challenges compliment her natural drive to excel. She is considered as a high energy, enthusiastic professional who focuses her career on honesty, integrity, and the delivery of quality service each and every time.
With remarkable attention to detail and a drive for results Sonya provides superior client service in all aspects of the transaction and brings her strong morals and family values to the table. She does not rest until she has either secured the perfect property for a client, or sold a listing at the highest possible price. For Sonya no transaction is complete unless her clients walk away from the experience feeling satisfied and fulfilled. Her success in embodying these principles is evidenced by both her repeat customers and the volume of referrals she receives.
Sonya has distinguished herself over the last several years in her chosen field of real estate and continues to be a multi-million dollar producer. She is a member of the National, State, and Local Board of Realtors, and a Certified Specialist in Short Sales and Foreclosures Resource (SFR)
MY BACKGROUND
Sonya considers herself very blessed to be married and have three wonderful children. She was born and raised in Mount Airy, NC. In 2006, she moved to the Lake Norman area and started her Real Estate Career. She moved back to Surry County in 2007 and continued her real estate career becoming a multi-million dollar producer.
After much prayer and consideration, Sonya opened her own Real Estate Company, Sonya Ganyard Realty, LLC. She believes that starting this company will create amazing opportunities to bring her level of service to her clients to the next level.
DESIGNATIONS BY THE NATIONAL ASSOCIATION OF REALTORS:
Short Sales & Foreclosures Resource / SFR For many real estate professionals, short sales and foreclosures are the new "traditional" real estate transaction. Knowing how to help sellers maneuver the complexities of short sales as well as help buyers pursue short sale and foreclosure opportunities are not merely good skills to have in today's market – they are critical. And while short sales and foreclosures are not for the faint of heart, agents with the proper tools and training can use these specialty areas to assist both buyers and sellers. Real Estate Brokers with the SFR certification can be a trusted resource for short sales and foreclosures.
Name: Tommy Bowman- Broker
Phone: 336.971.9130
Email: tbowman(dotted)broker(at)gmail(dotted)com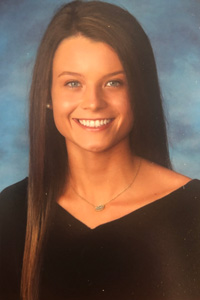 Name: Santana Hull- Broker
Phone: 336.755.6044
Email : santanamhull(at)outlook(dotted)com
Name: Jeana Cox- Broker
Phone: 336.480.8275
Email : rcoxjr1(at)triad(dotted)rr(dotted)com